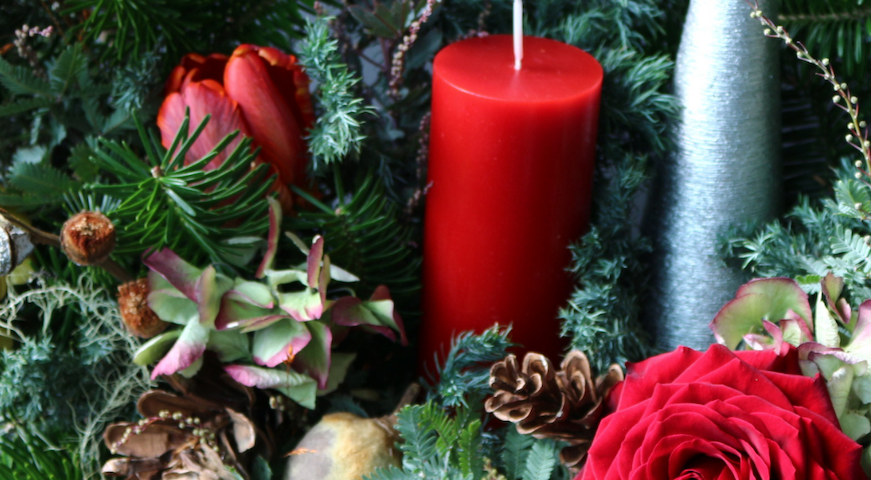 【EVENT】Xmas キャンドルアレンジメント
日程: 2022.12.17 (土曜日)
時間: 16:30-17:30 PM
場所: アリサンパーク3階
参加費:  8800円(Bioリンクより) 
お持ち物: *軍手、ハサミをお持ちの方はご持参ください。
1年の締めくくりの行事にフレッシュなグリーンの香り、生花のエネルギー、キャンドルの光に高揚するアレンジメントクラスはいかが?ご自身でお造りになったキャンドルアレンジメントに灯をともしクリスマスまでの1週間を楽しみましょう♪
【先生プロフィール】
VANITAS 2015からディスプレイやイベントなどのデコレーション、装花をメインに活動。独特な色使いと大胆で繊細な花のセレクトにアーティストやデザイナーに多くファンを持つ。今年の6月にshopをopen。初のワークショップとなります。
《※キャンセルポリシー》
・材料準備の都合上、ご本人の都合でのキャンセルはお断りしております。
・上記以降のキャンセルにつきましては、払い戻しいたしかねますので予めご了承ください。
・ご本人が来れなかった場合に関しましては、代理人の方のご参加可能となります。代理人が参加する場合は連絡をお願いいたします。
【EVENT】Xmas Candle Arrangement
Date: Saturday, December 17, 2022
Time: 16:30-17:30 PM
Place: Alisan Park 3rd floor
Fee: 8,800 yen (Purchase ticket via Bio link) 
What to bring: *Please bring your own scissors and gloves if you have them.
How about an Christmas candle wreath arrangement class to end the year? With the scent of fresh green, energy of fresh flowers, and the uplifting glow of candlelight. Let's light your own candle arrangement and enjoy the week leading up to Christmas.
【Teacher Profile】VANITAS Since 2015, has been decorating and arranging flowers for displays and events. VANITAS has many fans among artists and designers for her unique use of color and bold, delicate flower selections. She opened her own shop in June of this year, this will be her first workshop.
【Cancellation Policy】
Due to the preparation of materials, we will not accept any cancellations and will not be refunding.
You may transfer your ticket to someonone else. Please contact us who you will be transfering your ticket to.