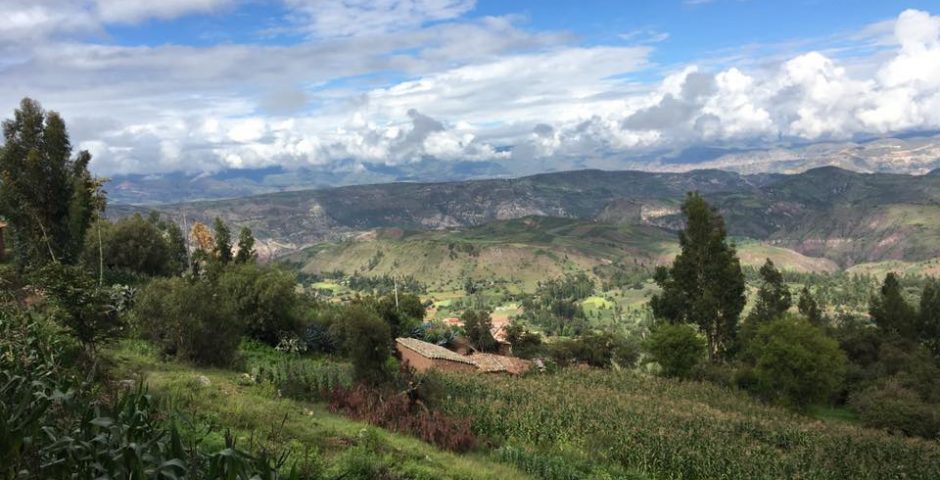 Wiraccocha
ペルー
キヌア、アマランサス
アンデスの1400戸の小さな農家から届くキヌア、アマランサス
Quinoa & Amaranth from the Andes
2008年、Wiraccocha del Peruはペルーのアンデス山脈の中腹にあるアヤクーチョでco-opとして創業されました。創業者のGlicerio Felicesさんが以前国際的NGOで農家を支援する仕事に従事していたことがきっかけでした。最初の7年間はキヌアとアマランスを生産する1100戸の小さい農家とチームを作って協力し合い、有機農法の技術を指導。2016年には協力農家は1400に増え、キヌア2400トン、アマランサスとチアシードは400トンを生産・加工、18カ国に輸出するまでになりました。商品の幅もぐっと広がり、チアシード、カカオ、マカ等スーパーフードと呼ばれるアイテムが加わりました。同社の農作物の95%はオーガニックです。
Wiraccohca del Peru started as a co-op in a town called Ayaccucho, located halfway up the Andes, in 2008. Co-founder Glicerio Felices used to work for an NGO that supports small-sized farmers. In the beginning, 1100 families got together to grow quinoa and amaranth as they learned organic farming for 7 years. The year 2016 saw quite an achievement. The number of involved families jumped up to 1400, producing and processing  2400 tons of quinoa and 400 tons of amaranth and chia, exporting to 18 countries. They also worked hard to expand the range of produce: especially popular Super Foods such as chia, cacao and maca. To our surprise, 95 % of their produce is organic.
自分の土地で農業を続けられるように
Sustainable farming on their own land
Wiraccochaはスーパーフードブーム下での絶え間ない調整で需要と供給のバランスを見極め、価格の安定に努めています。また、アマランスやキヌアの新たな可能性を求め、フレークやパフなど加工品開発にも力を入れています。生産地では、168のコミュニティに関わり、農家の経済的、社会的発展、持続可能な自然資源の利用促進のための専門的支援を行っています。同社の成長により、多くの農家は自分の土地で生業を続けることができるようになりました。
Wiraccocha has been working hard to secure a stable supply with reasonable prices. The "super food boom" was not an exception. They are now making an effort to develop new items like "flakes" and "puffs". They see unlimited possibility in quinoa and amaranth. Wiraccocha are currently connected with 168 communities to achieve farmers' economic development and social welfare, together with the realization of sustainable farming by means of their own natural resources and technical support. Thanks to up-and-coming Wiraccocha, people are proud of being able to be independent and engage in sustainable farming on their own mother land.