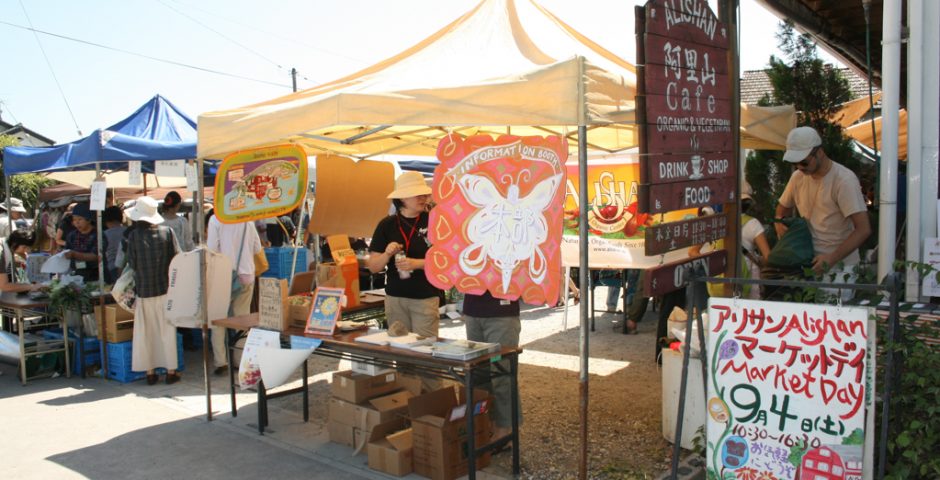 Well we had market day on Saturday the 4th of September, and a great time was had by all. There was lots to see and do and the weather was clear, and quite hot. The market area had a large variety of shops, selling all forms of organic and eco friendly products, including lots of foods and clothing, and other exciting things.
For those that wanted to get involved, there were workshops of various kinds, from baby masage, to making your own organic shampoo. The workshops are always popular and its a great opportunity for people to learn new things in a fun environment.
Next to the water was the live music area, which was also quite interactive at times. Some people joined in with the bellydancers, some played along to the drummer, with mini hand drums they provided. There was live music, singing and musicians that provided a nice place to rest, and the large trees gave everyone a nice bout of shade to cool them off. The close proximity to the river gave a nice cool breeze, and some got into the San San organic beers which went down great in the heat of the afternoon.
The cafe was popular, and provided people with yummy meals either on the decking of down by the live music, for those who wanted a more substancial meal than the items available at market day. In the evening a feast ensued, as Alishan put on a delicious feast for market vendors, Alishan staff and Friends of Alishan.
We captured the day in our hearts, minds and with a camera 😉 so here are the photos of the day. The top slideshow is what we have called "Best of Market Day 2010" it has a mix of the event, the workshops live performances food, people and items from the day. The following slideshows are for those who want to see specific aspects of the day.