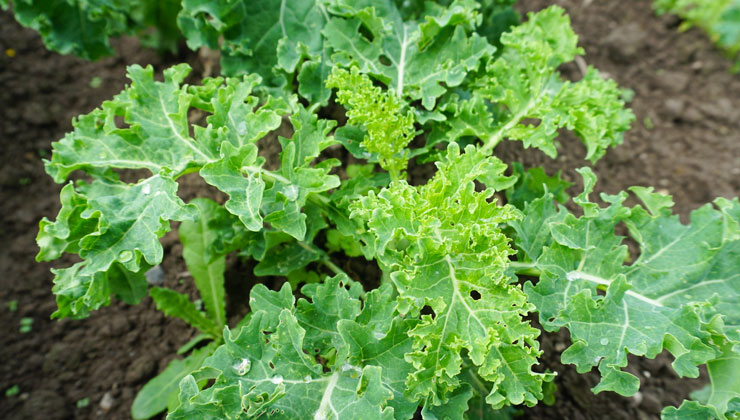 ビタミンA たっぷり!ケールの魅力
Boost your vitamin A intake with some delicious kale.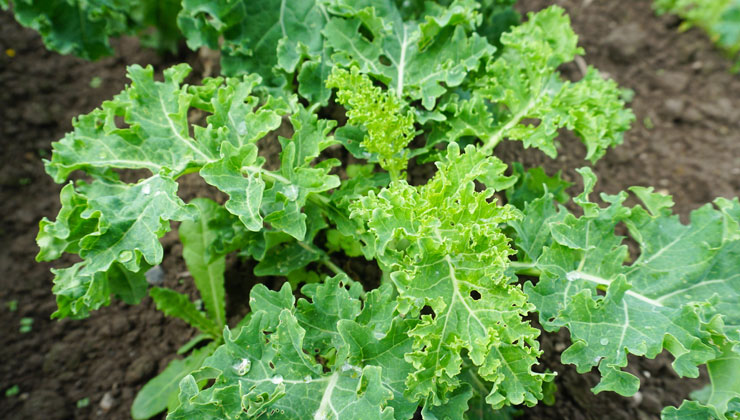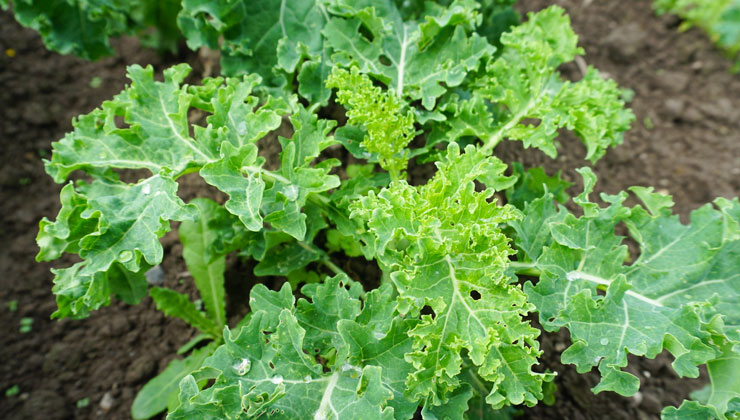 ケールはどんな野菜?
青汁の主原料としてよく知られているケールは、アブラナ科の野菜で、キャベツの原種です。キャベツと違うのは、ケールは丸く育たず、葉を伸ばしていくところ。そのためケールの葉は太陽の光をたっぷり浴び、ビタミンやミネラル、食物繊維などを豊富に含んでいます。
暑さや寒さに強く、季節を問わずに育つため、長い航海をするひとたちに重宝され、世界中にひろがっていったという歴史をもっているのです。
What kind of vegetable is kale?
Kale, well-known as the main ingredient of green juice, is a cruciferous vegetable and the original species of cabbage. Unlike cabbage, kale does not grow into a tight ball which means its leaves receive plenty of sunlight, rich in vitamins, minerals, and dietary fiber. Kale grows in all seasons because it is resistant to heat and cold, and it has a history of being spread throughout the world, making it useful to those taking long voyages.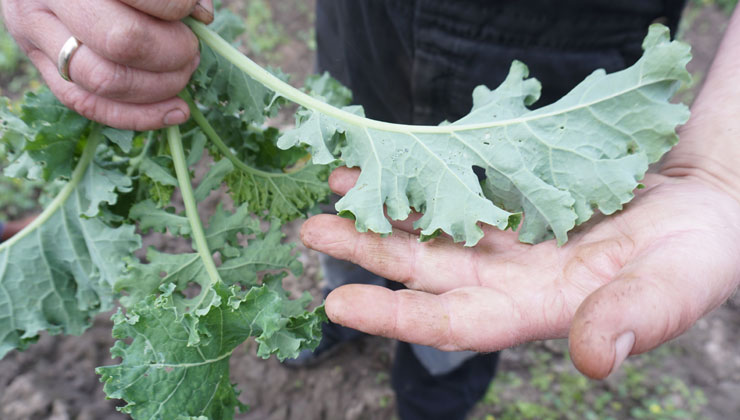 緑黄色野菜の王様
ではケールはなぜ注目されているのでしょうか。ケールには、日常で不足しがちな食物繊維、ビタミンA(βカロテン)、カルシウム、鉄などが豊富に含まれています。とくにビタミンAは、人参の2倍、カルシウムは牛乳の2倍以上です。
King of green  vegetables
So why is kale attracting so much attention? Kale is rich in dietary fiber, vitamin A (β-carotene), calcium and iron which are often lacking in daily life. In particular it has twice as much vitamin A as ginseng and it has twice as much calcium as milk. Admittedly it's easier to consume more dairy than kale but if you're following a diary-free diet you should definitely be eating kale.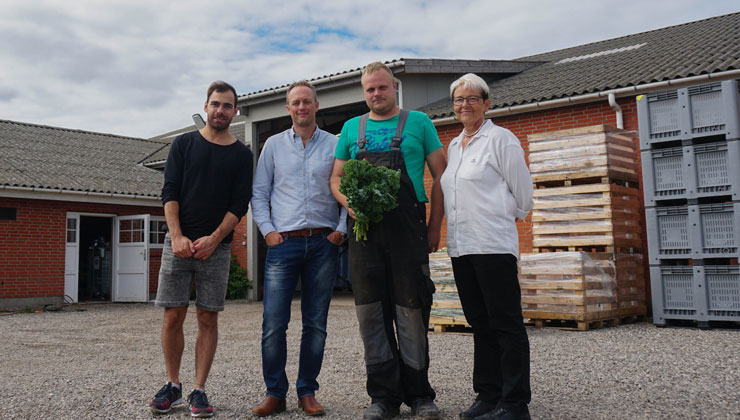 ケールフレークのメーカー、グリーングルメ社の営業担当ウーラさんと社の仲間たち。
Ulla and the team at Green Gourmet in Denmark.
どんな味がするの?
生のケールは苦味が多い品種もあるため、煮たり炒めたりするのが食べやすくおすすめ。ただ「それではせっかくの栄養素がなくなってしまうのでは」と心配の方もいらっしゃるでしょう。ご安心ください!ケールは加熱しても栄養成分が壊れにくいのが特徴です。つまりアリサンのケールパウダー、フレークにも栄養素が含まれています。パウダーは水に溶かすだけで簡単にケールドリンクが、そしてフレークはオムレツ、スープなど何にでもふりかけて気軽に摂り入れることができます。
How does it taste
Because raw kale does not have many varieties and it is quite bitter, it is recommended that you have it cooked or fried. However, you may be worried that the nutrients will be lost. Do not worry! Kale's nutrients are not easily broken when heated. The soup and noodles that Tengu carries are also rich in nutrients, or there is our kale powder which you can add to water for an easy kale fix or sprinkle our dried kale in your cooking. Kale omelettes, sprinkled in a stir fry, added to soups; whatever you prefer.