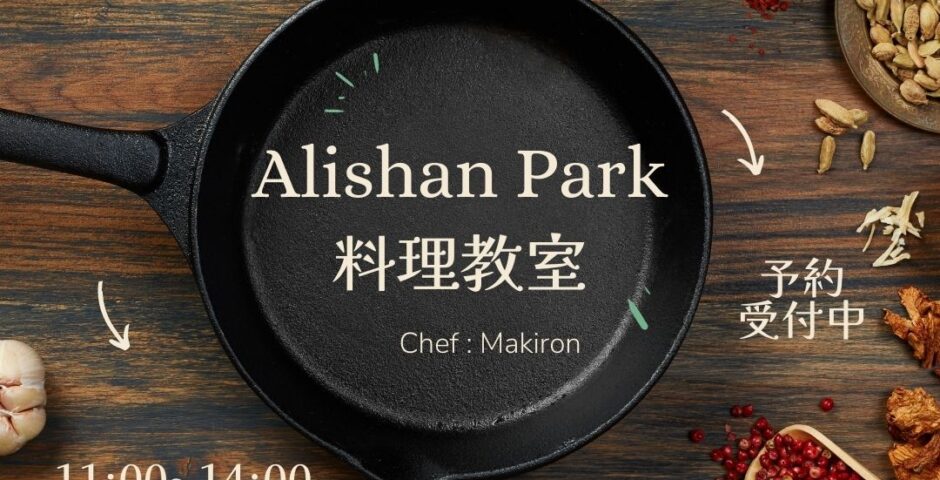 〝Spice up your life!! 人生にもっと味わいを。〟をテーマに五感で楽しむオールヴィーガンメニューのお料理クラス。
スパイス料理が初めての方、お料理初心者も大歓迎!
【イベント】ビーガンスパイス料理クラス
ゲスト先生: Makiron 
日時/予約:
SOLD OUT ②2023年2月14日(火)11:00-14:00 
SOLD OUT ③2023年2月19日(日)11:00-14:00
場所:アリサンパーク 3階
定員:10名
形式:デモンストレーション・一部実習あり
参加費:6600円(税込)
お持ち物:エプロン・筆記用具
【特典】当日限り、ショップ内全品10%OFF!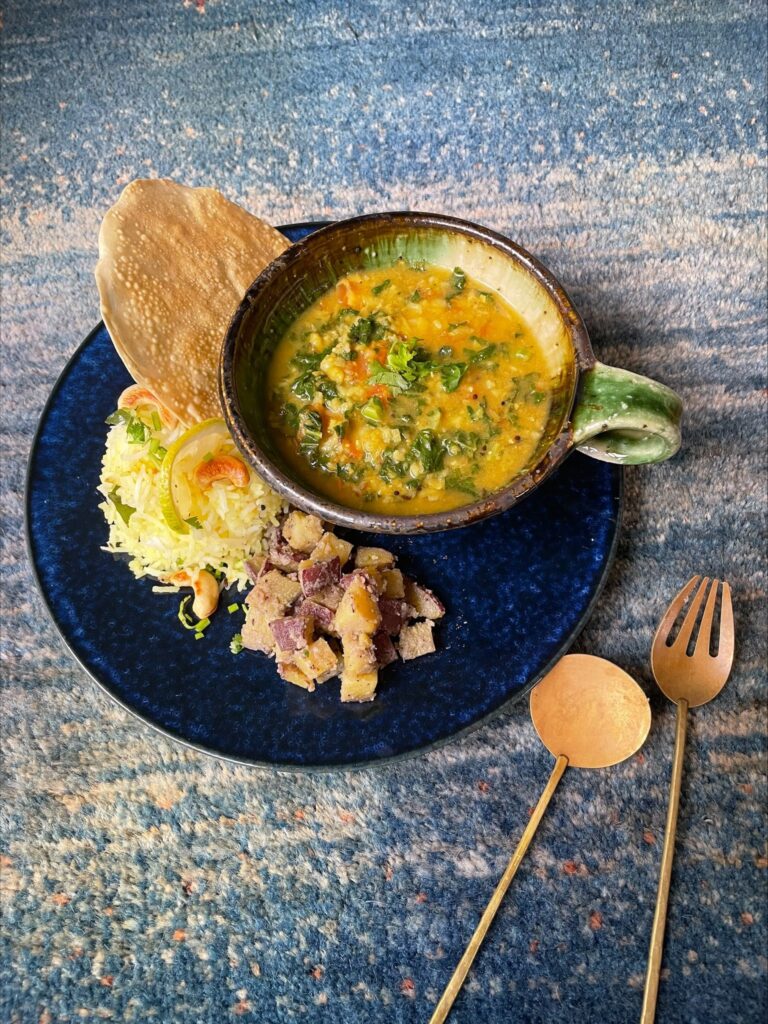 【メニュー】
・レモンライス
・ケールとレンズ豆のカレー
・さつまいものココナッツクリーム煮
・パパドゥ(ウラド豆のお煎餅)
・阿里山ソイミルクチャイ
長粒米で香り高いバスマティライスとナッツのクランチ感が楽しいレモンライス。
トロトロに煮込んだレンズ豆とケールのカレーは南インド風に仕上げます。様々なスパイスを使ったワンプレートごはんを作り、みんなでランチタイム!
食後にはカフェの人気メニュー、チャイの美味しい淹れ方を伝授。
※メニューは予告なく変更となる場合があります。
※出来る限りオーガニックの食材を使用します。
【プロフィール】Makiron/アーユルヴェーダ・ヴィーガン料理シェフ
2015年にハワイ・カウアイ島でヨガのトレーニングを受けた際、アーユルヴェーダに出会う。
スパイスを効果的に使い「消化力にフォーカスする」という、アーユルヴェーダの食事法に感銘を受け実践していく中、ベジタリアンを経て地球環境に優しいヴィーガンを選択。
2022年7月より、アリサンパークのオープニングスタッフとしてカフェで勤務。
《キャンセルポリシー》
・材料準備の都合上、ご本人の都合でのキャンセルはお断りしております。
・キャンセルにつきましては、払い戻し致しかねますので予めご了承下さい。
・ご本人が来れなかった場合には、代理の方のご参加が可能となります。
・上記の場合はご連絡をお願い致します。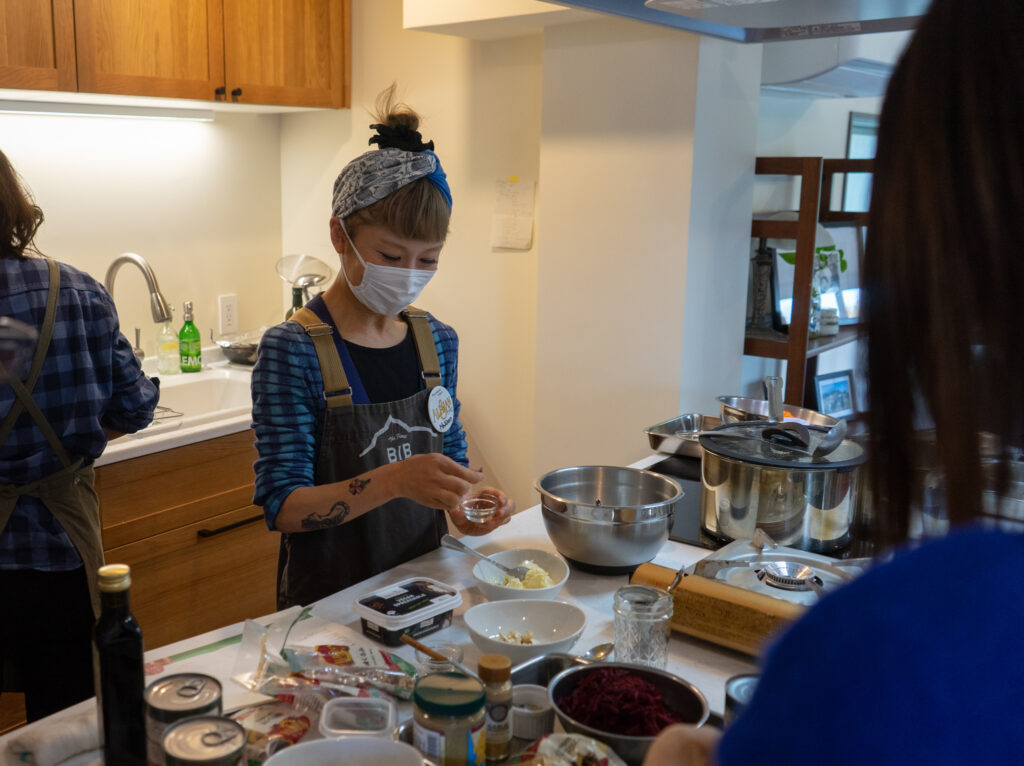 "Spice up your life! Spice up your life! is the theme of this all-vegan cooking class.
 We welcome spice beginners and cooking beginners, all are welcome!
[Event] Vegan Spice Cooking Class
Guest teacher: Makiron
Date &Time: 
① 2023 February 4th (Sat) 11:00-14:00
② 2023 February 14th (Tue) 11:00-14:00 
③ 2023 February 19th (Sun) 11:00-14:00
Location: Alisan Park, 3rd floor
Capacity: 10 participants
Class Format: Demonstration and some hands-on practice
Fee: 6,600 yen (tax included)
What to bring: Apron, writing utensils
Special Offer: 10% OFF all items in the store on that day only!
【Menu】
– Lemon rice
– Dal Palak: Kale and lentil curry
– Sweet Potato with Coconut Cream
– Papad (Urado bean crackers)
– Alishan's Soy Milk Chai
Enjoy long-grain basmati rice with a pleasant aroma of lemon and crunchy nuts.
Tenderly simmered lentils and kale curry is prepared in a South Indian style. Everyone will have lunch together after making one-plate meals with various spices!
After lunch, we will teach you how to make a delicious cup of chai, a popular menu item at the cafe.
The menu is subject to change without notice.
Organic ingredients will be used as much as possible.
Profile: Makiron / Ayurvedic and vegan chef
Makiron was introduced to Ayurveda during his yoga training in Kauai, Hawaii in 2015.
He was impressed by the Ayurvedic diet, which effectively uses spices and "focuses on digestion," and as he practiced it, he became a vegetarian and then chose to go vegan, which is environmentally friendly.
In July 2022, she will start working at Alisan Park as an opening staff at the café.
《Cancellation Policy》
Due to the preparation of ingredients, cancellations are not accepted.
Please note that no refunds will be made for cancellations.
If you are unable to come, a substitute can attend.
Please contact us in the above case.