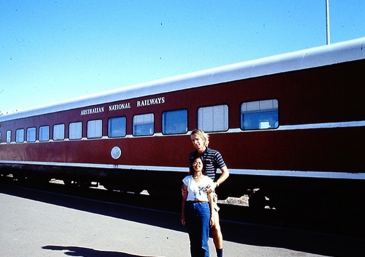 Jack and Fay meet while traveling
Jack studied Animal Sciences at school, and worked in a toxicology research laboratory where he experimented on animals. A heightened awareness of ethical concerns and a curiosity about the rest of the world prompted him to embark on a world adventure where he met fellow traveler, Fay.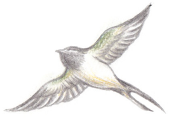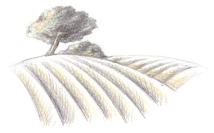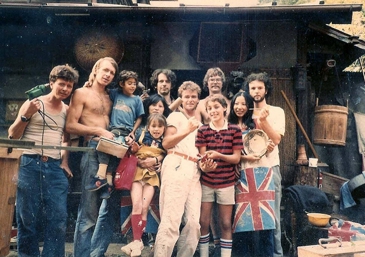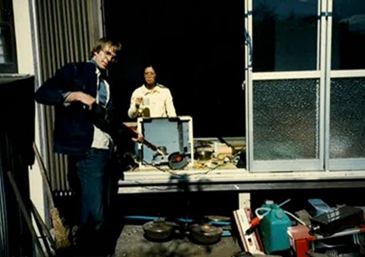 Jack and Fay get into organic and vegetarian
Jack and Fay traveled until 1985 when a friend invited them to visit Hanno, Saitama, where they stayed and got involved in the business of exporting Japanese antiques to Europe and the US. At that time, it was difficult to find organic or vegetarian products in Japan so every time they came back to Japan, they packed their suitcases full of food which they shared with friends. This was the beginning of their organic and vegetarian importation business.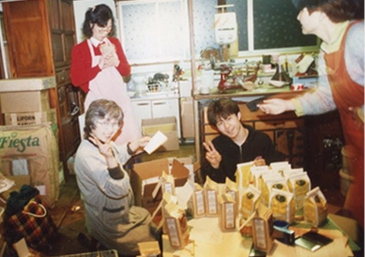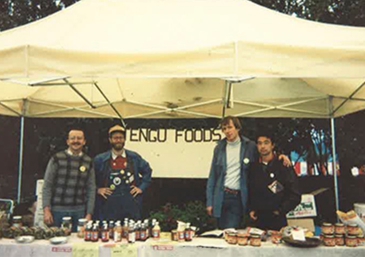 Began Tengu Natural Foods mail order
Jack and Fay created Tengu Natural Foods in 1987 to serve the growing circle of friends who wished to have easier access to organic and vegetarian food. Tengu continues to serve individual customers.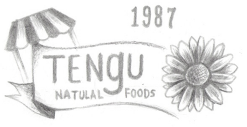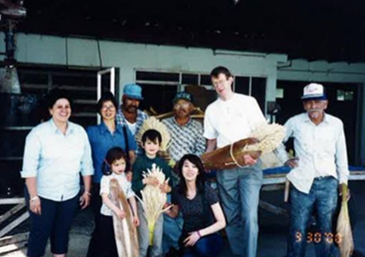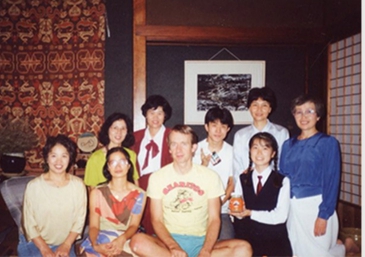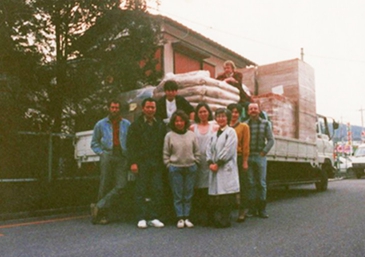 Alishan created
Alishan was created in 1988 to sell wholesale to stores and restaurants. As the company expanded Jack and Fay traveled around the world — from Africa to India, Europe to America — visiting suppliers.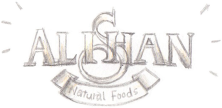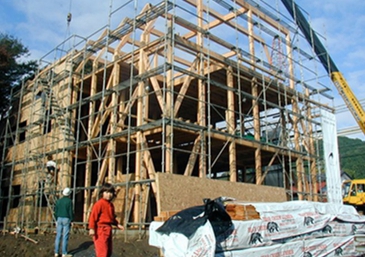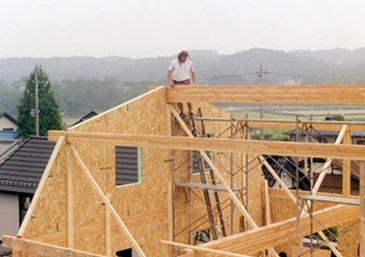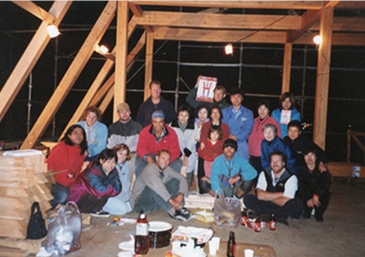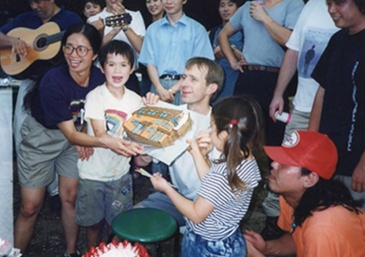 Iconic red barn in Koma
Twelve years after the business started, the number of products and staff increased exponentially. In 2000, Jack and Fay with their carpenter friends built an American-style red barn.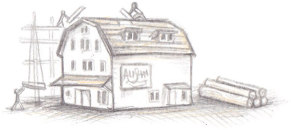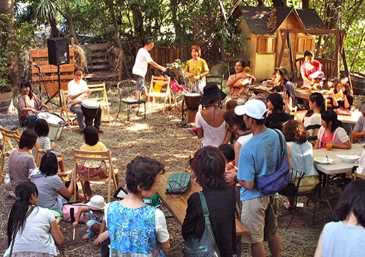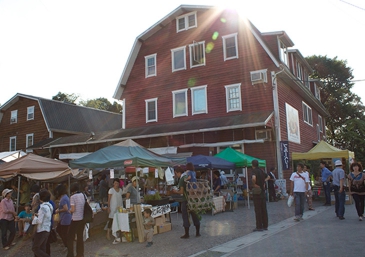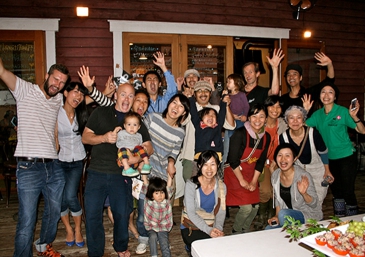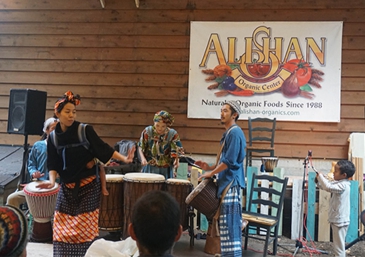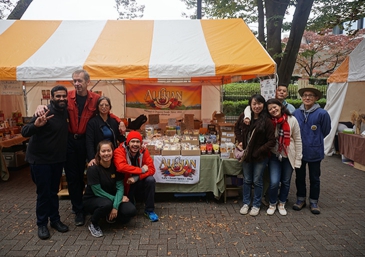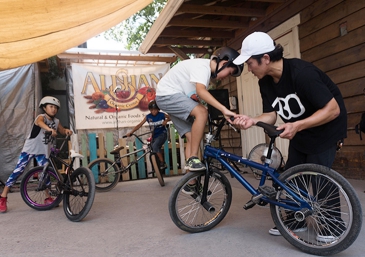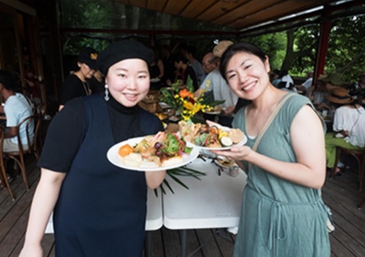 Cafe and event space.
In 2001, Alishan opened a cafe that sits on a deck overlooking the Koma River. The cafe hosts market days and other events that bring the local community together. Cooking, yoga, and other classes and workshops are also held at the cozy event space.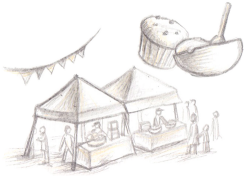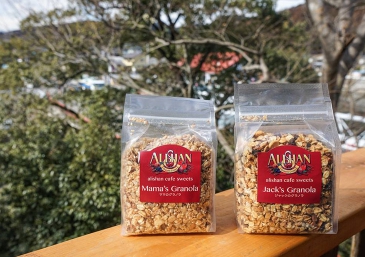 Handmade Alishan Cafe products
When Jack found his Mother's original granola recipe in her own writing in one of her old cookbooks, he was inspired to craft "Mama's Granola," to recreate the goodness of homemade granola in small batches. This was the start of selling handmade Alishan Cafe products in stores.