ジュエルデーツ社
Jewel Date Company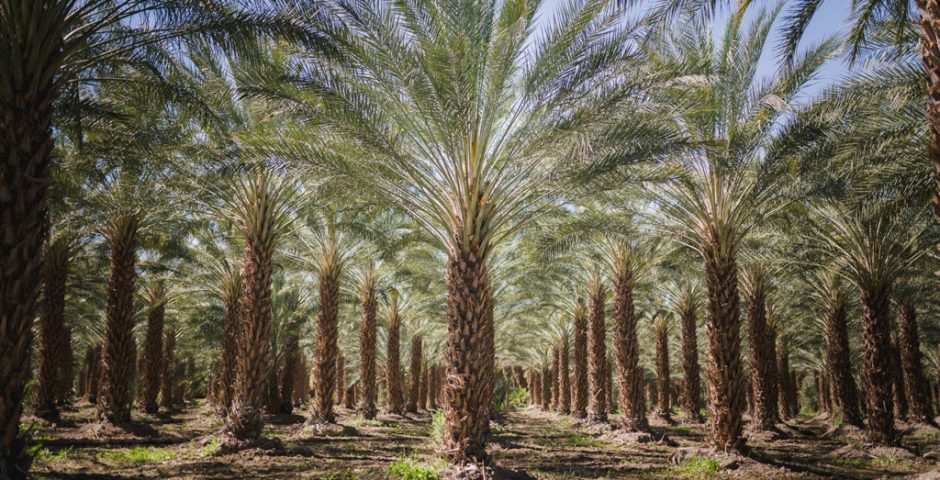 生産者:ジュエルデーツ社
原産国:アメリカ
商品名:有機マジョールデーツ、有機デグレットデーツ
Supplier: Jewel Date Company
Country of origin: U.S.
Product: Organic Medjool dates, Organic Deglet dates
Why we love them
ジュエルデーツという農園/会社はカリフォルニア州はパームスプリングにあります。(Jewelsって宝石ですよね)そこのデイツを扱い出したのは1990年代初めになります。デーツには色んな種類がありますが、アリサンではデグレットと呼ばれるものと、マジョールと呼ばれるものを扱って来ました。デーツはとても繊細で潰れやすいので、大きなコンテナではなく浅い箱に分けられて輸入されます。
We have been buying our dates from Jewel Dates, located in Palm Springs, California, from the early 90s. There are many different kinds of dates but at Alishan we import Deglet and Medjool dates. Dates are one of the most fragile fruit Alishan import and instead of boxes they are shipped frozen, in trays to keep their shape.
今年3月にアリサンスタッフがジュエルデーツの農園を訪れたときの写真です。気温30℃、夏には50℃になるとか。
The photo below is the Alishan team visiting Jewel Dates in March. It was 30c that day but in the summer it can get as hot as 50c in the field.
デーツの木には雄と雌があります。生産量を増やすため木に梯子をかけて登り、手作業で受粉作業を行います。
Date trees have female and male trees. To increase growth level on the trees each tree is hand pollinated by a farmer up on a ladder.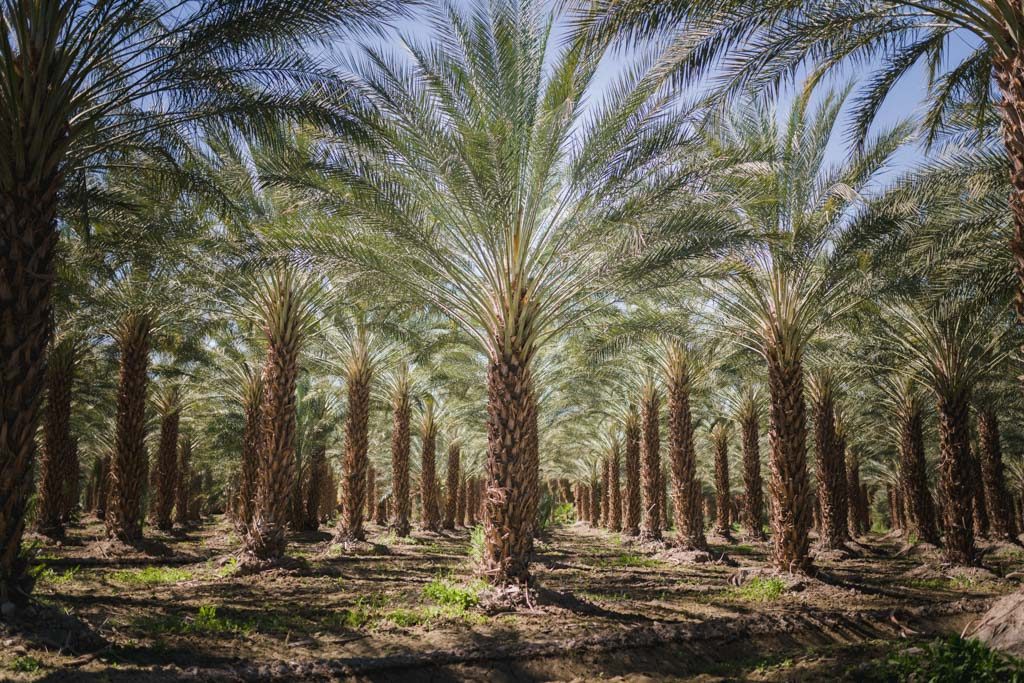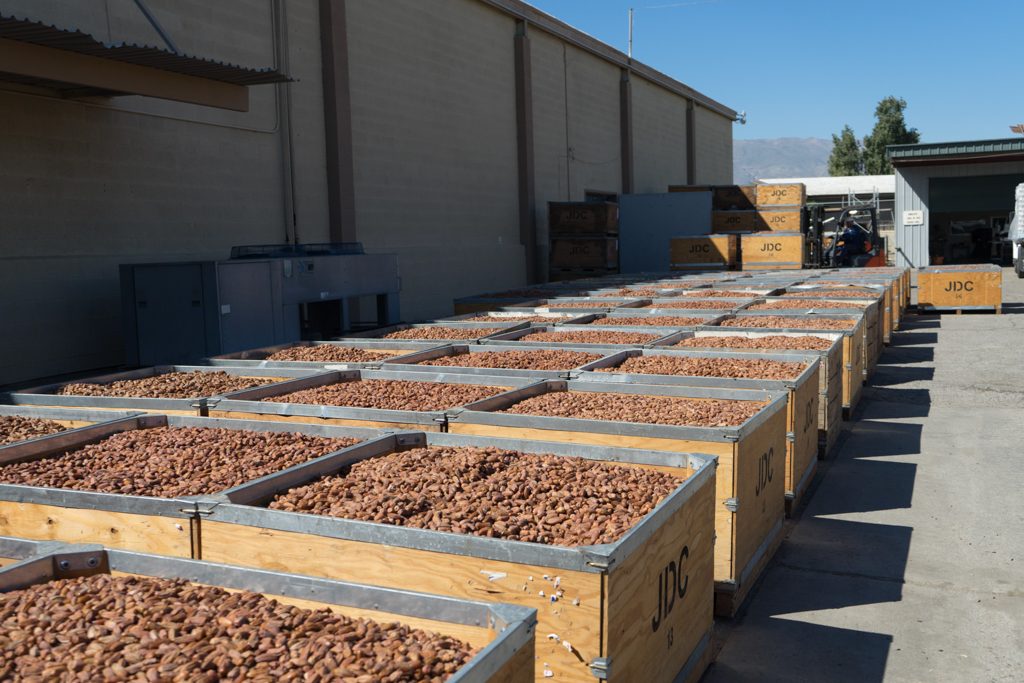 植樹してからデーツを収穫できるには6年が必要です。一旦実が付きだすと15年から20年は収穫可能とのことです。その後、デーツの木はホテルとか街並の景観のために利用されています。
Date trees start growing fruit 6 years after being planted and have a 15- 20 year life span of being used to grow dates.  After their useful production life is over date trees are sold to hotels and cities as decorative trees.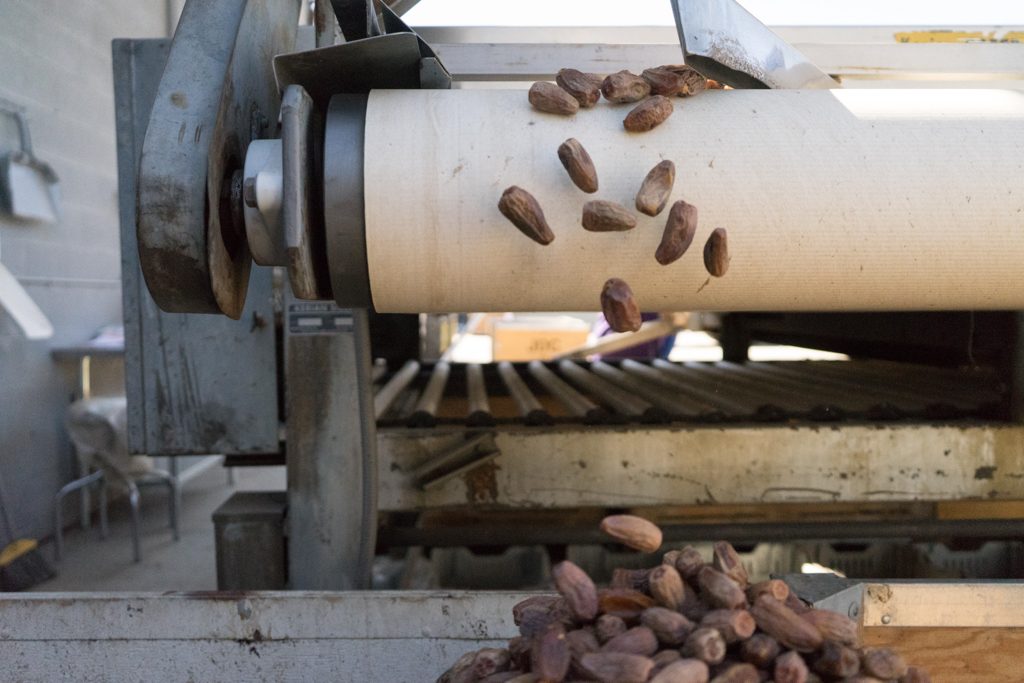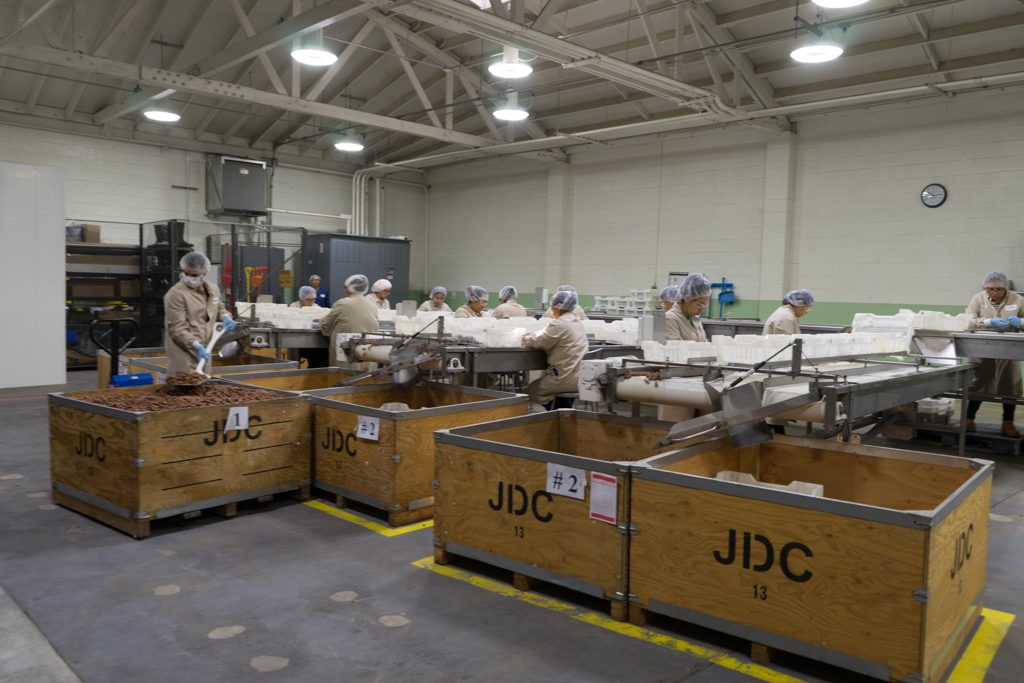 ジュエルデーツの従業員は食品安全に関する講義への参加が義務付けられており、尚かつテストもあるんです。
Every member of staff that works at Jewel Dates must take a food and safety class and have tests they must pass in order to work in the facility. The dates they produce are the best we have tasted and we look forward to the next 20 years of working together.