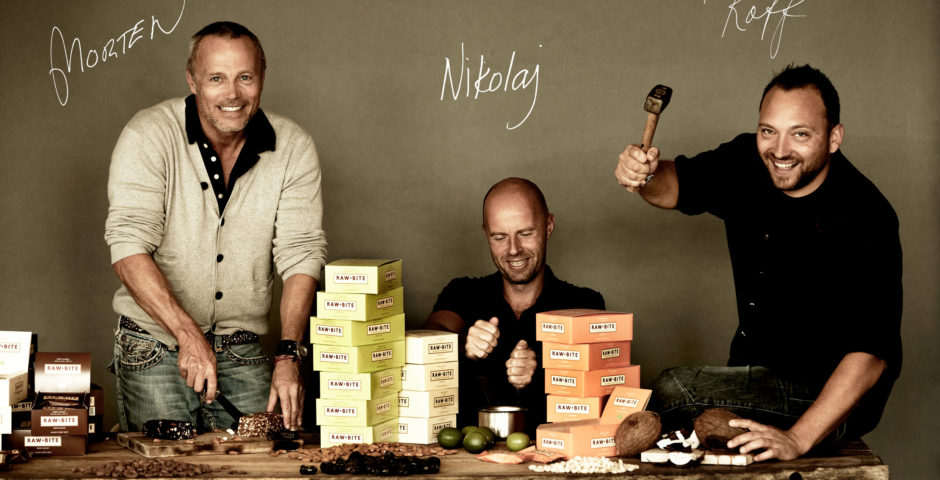 生産者:ローバイト
原産国:デンマーク
商品名:ローバイト カカオ、ローバイト ピーナッツ、ローバイト オレンジカカオ、ローバイト ココナッツ、ローバイト カシュー、ローバイト アップルシナモン、ローバイト プロティン、ローバイト バニラベリーズ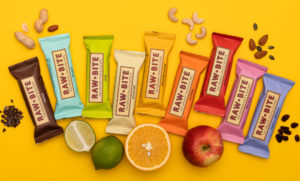 Supplier: Raw Bite
Country of origin: Denmark
Product: Organic Cacao, Organic Peanut, Organic Orange Cacao, Organic Coconut, Organic Cashew, Organic Apple Cinnamon, Organic Protein, Organic Vanilla Berries
History
ローバイトは、2009年にデンマークのアスリートであるモルト、ロールフ、ニコライの3人が生み出した製品です。深夜、グリルを囲んで、健康で美味しいスナックバーが市場に不足していることについて話し合ったことがきっかけで、3人は自分たちで作ってみることにしました。材料を切り刻み、レシピを試した結果は100%オーガニックの「生」のフルーツとナッツのバーが誕生し、現在ではデンマークの映画館をはじめ、40力国以上で販売されています。
Raw Bite was the creation of three Danish sportsmen, Morton, Rolf, and Nikolaj in 2009. After a late-night discussion around the grill about the shortage of healthy, tasty snack bars on the market, the three friends decided to make their own. Chopping up ingredients and experimenting with recipes led to Raw Bite, the 100% organic, "raw" fruit and nut bar that is now distributed in Danish cinemas and over 40 countries.
---
Today
シンプルで誠実、そしてヘルシーな素材で作られたローバイトはあらゆる面でその名前に恥じない商品です。9種類のフレーバーがあるこのスナックバーには、デーツ、アーモンド、カシューといった原料がメインに使われています。砂糖を使用していないので、血糖値の上昇を抑え、安定したエネルギーを得ることができます。
どのくらいこのバーが人気かというと、デンマークでは2011年のヘルスフード・イヤー・オブ・ザ・アワードを受賞したほか、デンマークのアーチェリーチームをはじめ、多くのトップアスリートとオリンピック選手に食べられています。デンマークの国防軍では、その栄養価の高さと、暑くても寒くても食感や形状を保つことができるから、個人の配給品にも採用されています。
Made from simple, honest, and healthy ingredients, Raw Bite lives up to its name in every dimension. These snack bars, which come in nine different flavors, have the same basic ingredients: dates, almonds, or cashews. As a no sugar-added product, Raw Bite maintains blood sugar levels and ensures a steady source of energy.
Do you know how popular this bar is? In addition to earning the Health Food Year of the Award 2011 in Denmark, Raw Bite is eaten by the Danish archery team, along with several top athletes and Olympians. The Danish defense forces even adopted Raw Bite in its individual rations, due to its nutritional value and ability to maintain texture and shape in both hot and cold environments.
---
Why we love them
オーガニック、ヴィーガン、グルテンフリー、そして自然な甘み。ローバイトを選ばない理由がないくらいです。ジャックのお気に入りは、新商品のオレンジカカオ!みなさんは何味がお気に入りですか?
Organic, vegan, gluten-free, and naturally sweetened: What's not to love? Jack's favorite flavor is the Orange Cacao, our newest addition! What's your favorite Raw Bite?