☆NEW☆台湾高級茶葉
Taiwan Oolong Tea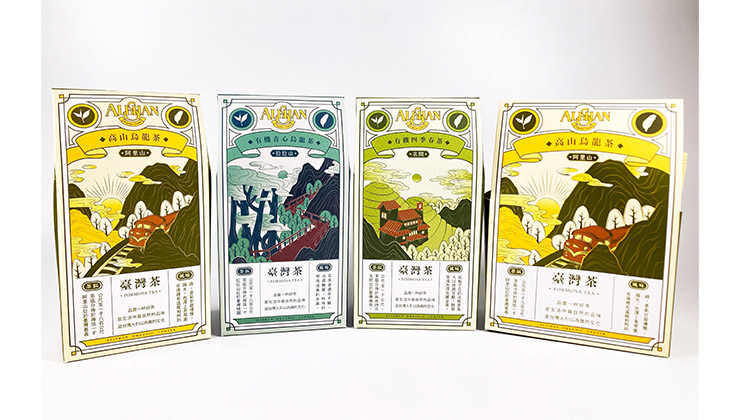 アリサンではこの度、台湾産の烏龍茶4商品の販売を開始致しました。
取り扱う茶葉の種類は3種類です。
Alisan is pleased to announce the launch of four new Taiwanese Oolong teas.
We offer three different types of tea leaves.
「阿里山高山烏龍茶」
阿里山の標高 1000m以上の茶園で収穫された茶葉でつくりました。もっとも緑茶に近く、清々しい香りが楽しめます。ティーバッグタイプも用意しました。
It is made from tea leaves harvested in Alishan at an altitude of over 1000 metres. It is the closest to green tea and has a fresh aroma. It is also available in tea bag form.
阿里山高山烏龍茶のティーバッグタイプです。
「Alishan Kozan Oolong Tea_ Tea bags」
Alishan Kozan oolong tea in tea bags.
茶葉の名産地・名間郷で育まれた「四季春種」という品種の茶葉です。春夏秋冬、いつ摘んでも美味しいお茶ができることから四季春茶と名付けられたこの烏龍茶は温暖な気候に恵まれた南投で育つふくよかな花のような優しい香りと透明感のある爽やかな味わいが特徴です。
The tea is of the "Four Seasons Spring" variety, grown in Nantou, Taiwan, a famous tea producing area. It is named "Four Seasons Spring Tea" because it can be picked at any time of the year, spring, summer, autumn and winter.
桃園県にある拉拉山産の茶葉です。日夜の温度差が10度以上あるため、茶葉は引き締まり肉厚。湯を注ぐと美しい青緑色をしており、煎を重ねるごとにソフトに甘味が増します。大切な方への贈り物に最適です。
「Lalashan Qingxin Oolong Tea 」
The tea leaves come from Lala Mountain in Taoyuan County. The temperature difference between day and night is more than 10 degrees Celsius, so the tea leaves are tight and thick. The tea is a beautiful blue-green colour when poured over hot water, and becomes softer and sweeter with each successive infusion. It makes an ideal gift for a loved one.
お正月休みはコタツに台湾烏龍茶でホッと一息。そんな冬休みはいかがですか♪
日本の烏龍茶とは一味違う本場の烏龍茶をぜひ味わってみてください。
The New Year's holiday is a time to relax with a kotatsu and a cup of Taiwanese oolong tea. How about a winter holiday like that?
We hope you will try our authentic oolong tea, which is different from Japanese oolong tea.