ピープルツリーチョコレートに新商品が仲間入り!
People Tree Chocolate has a new addition!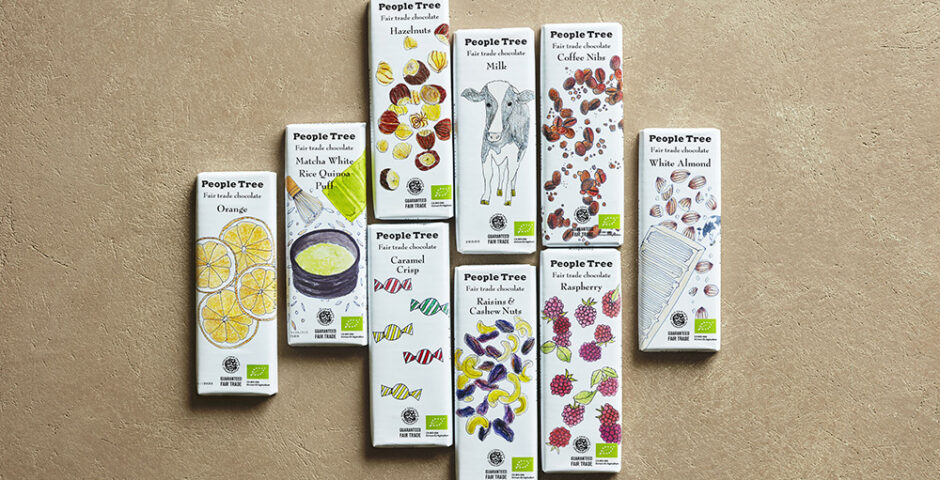 絶大な人気を誇るピープルツリーのチョコレート。今年もついに始まります。
さらに今年は6種類の新商品が加わります。
The immensely popular People Tree chocolate. It's finally here again this year.
And this year we're adding six new products to our range.
甘酸っぱく香り高いラズベリーのつぶつぶ果肉がたっぷり。甘みと酸味のバランスがよく人気上昇中。
Full of sweet, sour and aromatic raspberry pulp. The balance of sweetness and acidity is well balanced and is becoming increasingly popular.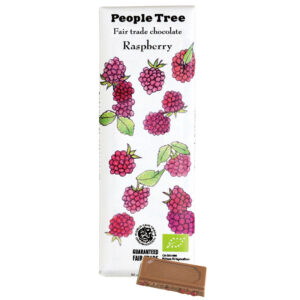 砕いたコーヒーのほろ苦さとクランチ感が、黒糖入りの甘いミルクチョコと融合して大人味に。
The bitterness and crunch of the crushed coffee combine with the sweet milk chocolate with brown sugar to create a mature taste.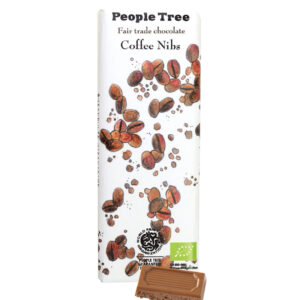 カカオと黒糖・粗糖だけのシンプルなビターチョコに、キャラメリゼしたアーモンドのカリッとした食感。カカオ分58%。
A simple bitter chocolate made from only cocoa, brown sugar and raw sugar, with the crunchy texture of caramelised almonds. 58% cocoa.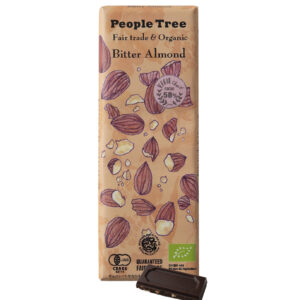 牛乳の代わりに有機ヘーゼルナッツを絞った植物ミルクを使用。濃厚な満足感とさっぱりした後味。コクが加わり奥深い味わい。
People Tree "White hazel Milk"
Made with organic hazelnut-squeezed plant milk instead of cow's milk. The result is a rich, satisfying drink with a refreshing aftertaste. With an added richness and depth of flavour.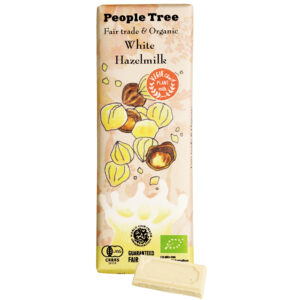 シンプルで飽きのこない美味しさ。ベースチョコのカカオ分58%。砕いたペルー産カカオニブの風味と食感が濃厚なビターちょこと溶け合う。
People Tree " Bitter Cacao Nibs"
Simple, unadulterated taste. The base chocolate has a cocoa content of 58%. The flavour and texture of the crushed Peruvian cocoa nibs melds with the rich bitter chocolate.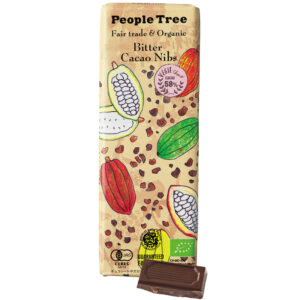 フィリングタイプ。待望のストロベリーフィリングが登場。いちごの香りとつぶつぶ感が魅力。チョコとストロベリーは最高の組み合わせ!
People Tree "Strawberry Filling"
Filling type. The long-awaited strawberry filling is now available. The strawberry aroma and crunchy texture are irresistible. Chocolate and strawberries are the perfect combination!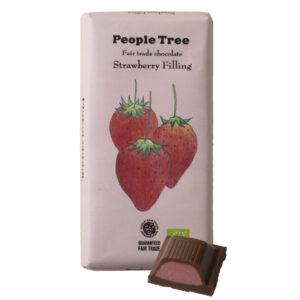 みんなはどのお味が好きかしら♪
Which one is your favorite?♡